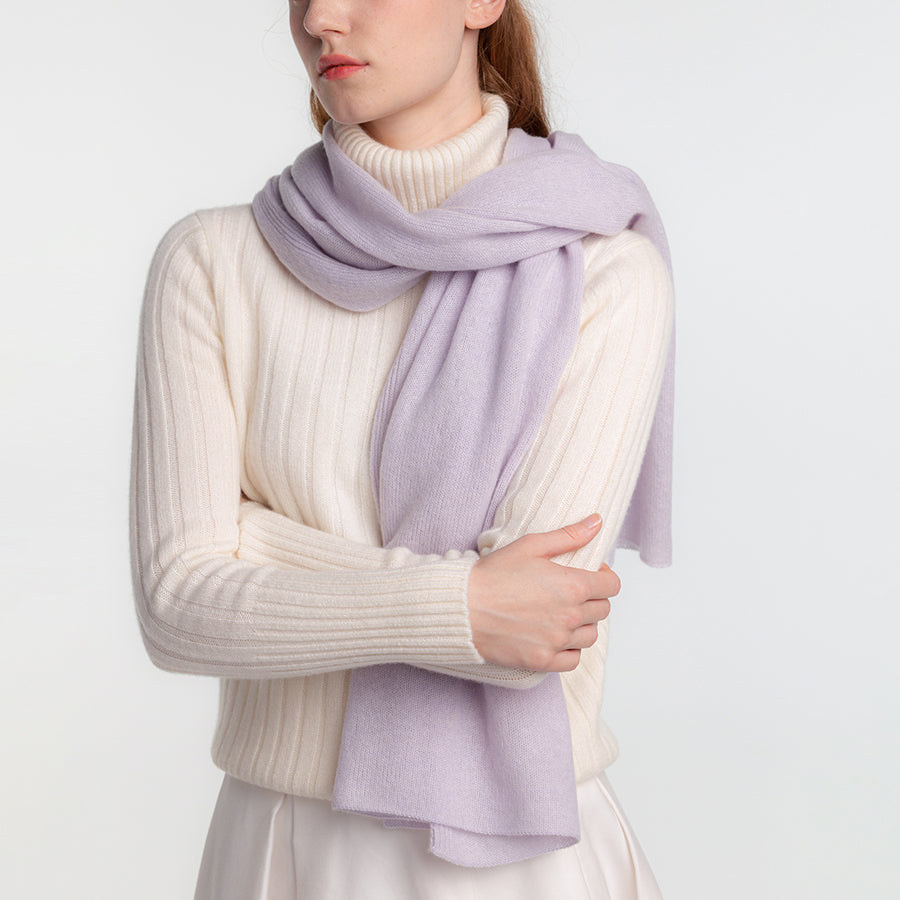 Cashmere knit angel's stole (160cm × 50cm)
Sale price

$296
Regular price
(/)
SKU: LUAS-2102
Shipping & customs duties: Covered by us.
Composition: 100% Cashmere / plain stitch
Washable cashmere: Machine washable at home.
Model wearing color: Light Purple and Bordeaux
Color in the product image: Fuchsia Pink
This item made from sophisticated, luxury cashmere yarn, whose fibres are left in their natural state to enhance their natural characteristics.
Personalised items
---
UTO's cashmere knit item is made to order.
This stole is made to measure for our customers according to their preferred length.
1. Choose from our wide range of 25 colors.
2. Select your length.
Standard Size
| | | |
| --- | --- | --- |
| inch | Length | Width |
| One Size | 63 | 19.7 |
| | | |
| --- | --- | --- |
| cm | Length | Width |
| One Size | 160 | 50 |
Please allow for +/- 3% variation due to natural materials and knitwear.
Choose from our wide range of 25 colors.

 
UTO knitwear is easy to care for at home.

UTO's cashmere knitwear grows softer through repeated washing, and we recommend that you wash it at home. We hope you'll enjoy this luxurious product by learning the features of the natural material and maintaining it in good condition.


・Never wear the same item for two days in a row so the fibres can regain their natural softness and consistency.
・Use a dry course, hand wash course, or other gentle course from washing to completion of dehydration.
・Wash with room temperature water (less than 30°C). Wash only one piece at a time using detergent for washing wool.
・Shape into the original size, and air dry naturally in a flat, well-ventilated area in the shade.
・Iron the garment to remove winkles and restore its shape.
・Fold the item and store it with a natural moth repellent.
Shipping
・Customs duties is covered by us.
・Free shipping on orders over $200.
・About 21 days.
・All products ship from Japan by EMS or DHL.

 

Return
Personalised items are created especially for you, therefore no returns are allowed.

 

Exchange
Personalized items are specially crafted based on your desired color and size. Consequently, we do not accept returns for these items.

However, at UTO, we are committed to ensuring our customers have the best possible experience wearing our cashmere knitwear. If, after trying on the delivered product, you find the size isn't right, we are open to discussing an exchange.

Exchange Policy:

・Requests should be made within one week of delivery.
・Only one exchange is permitted.
・Customers are responsible for the return shipping costs for exchanges.
We accept the following payment methods:

Credit Cards: Visa, MasterCard and American Express. You will be redirected to a secure payment page.

Google Pay
Apple Pay
PayPal
Shop Pay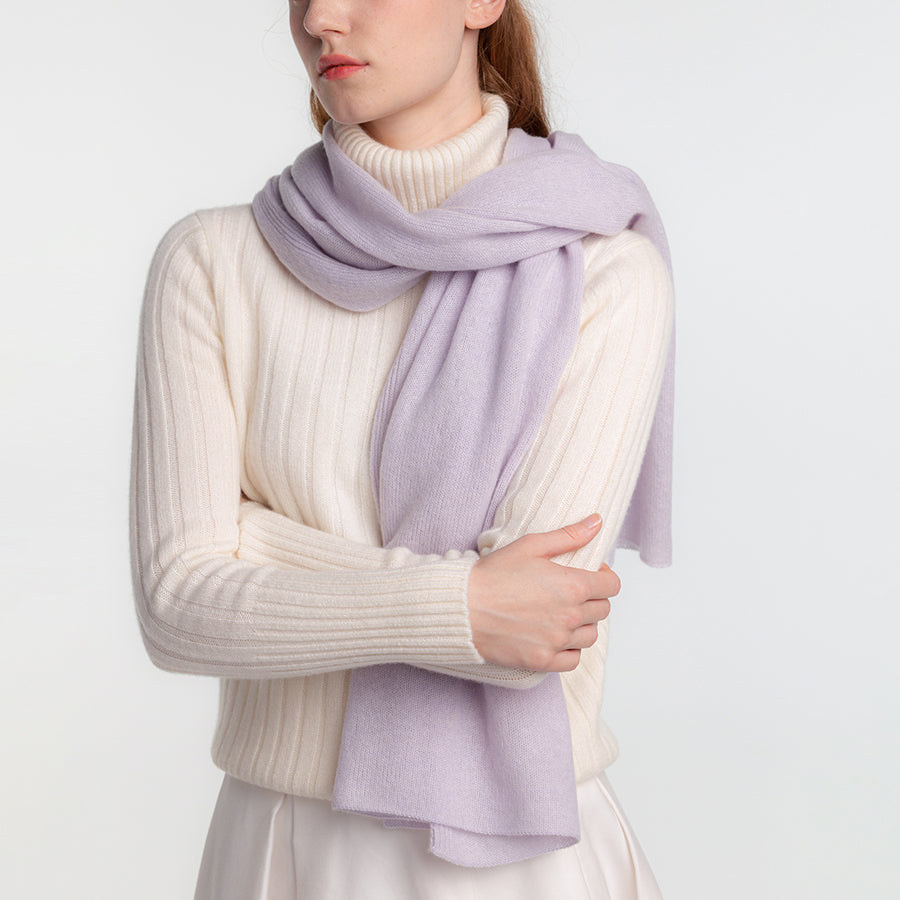 Cashmere knit angel's stole (160cm × 50cm)
Sale price

$296
Regular price
Choose options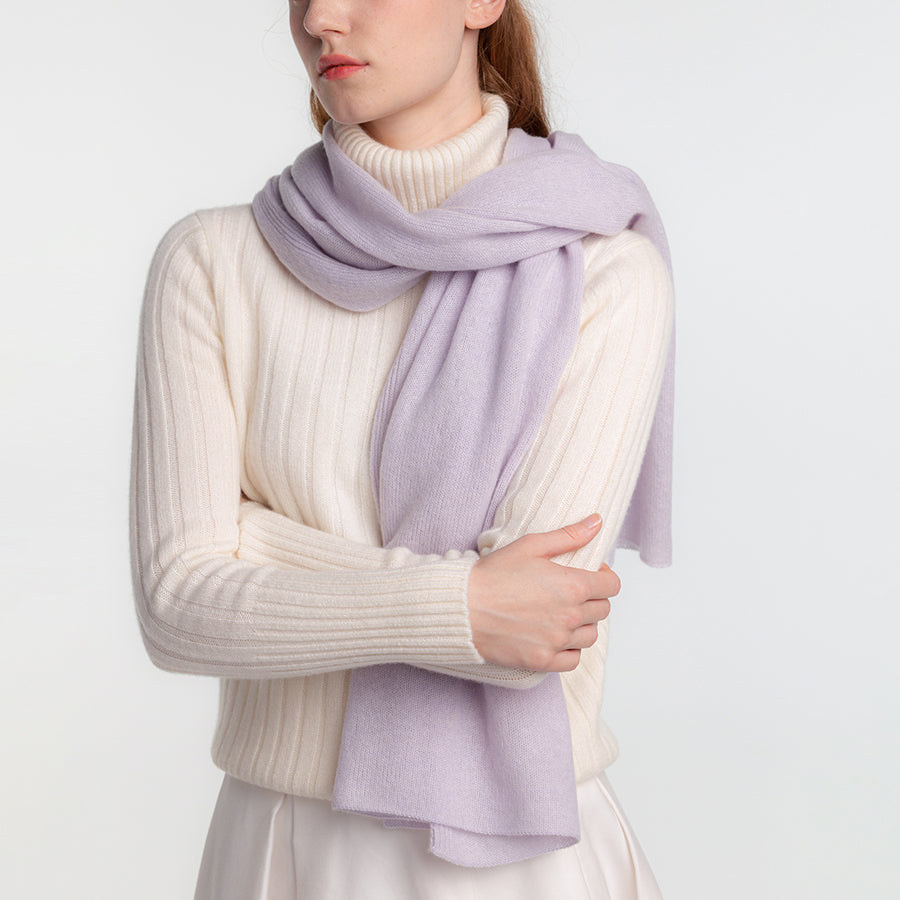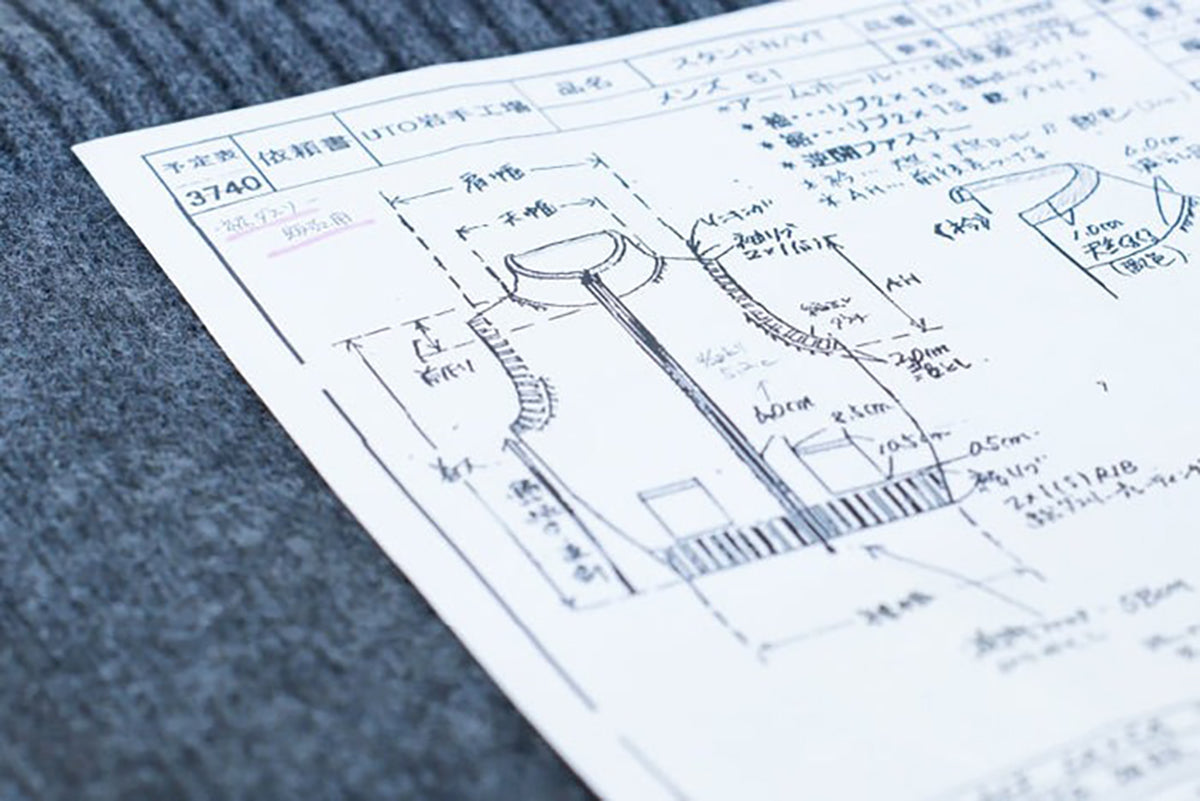 Size-Order
Length and sleeve length can be adjusted.
Experience the ultimate comfort with knitwear that
feels like an extension of yourself. You'll want to wear it for the rest of your life. Not only is it comfortable, it makes you look your best.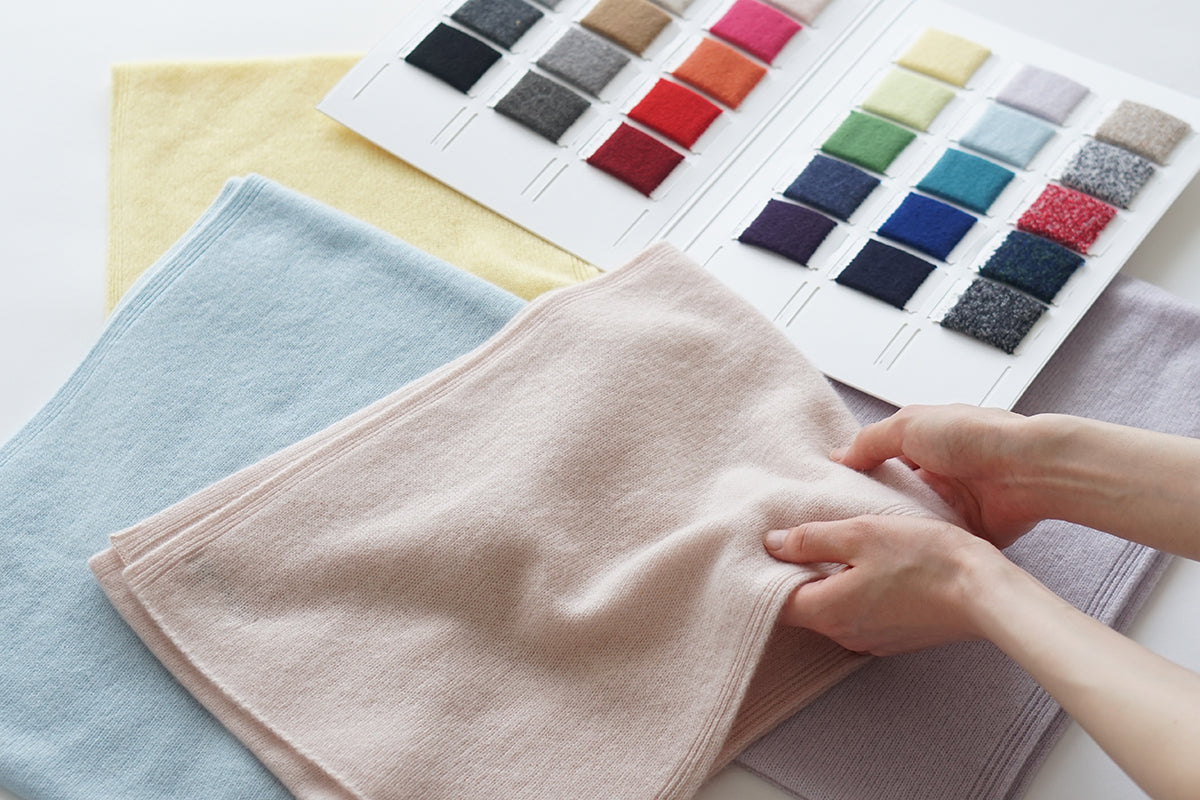 Color-Order
UTO's wide variety of 25 colors.
Indulge in the pleasure of changing colors with UTO's custom knitwear.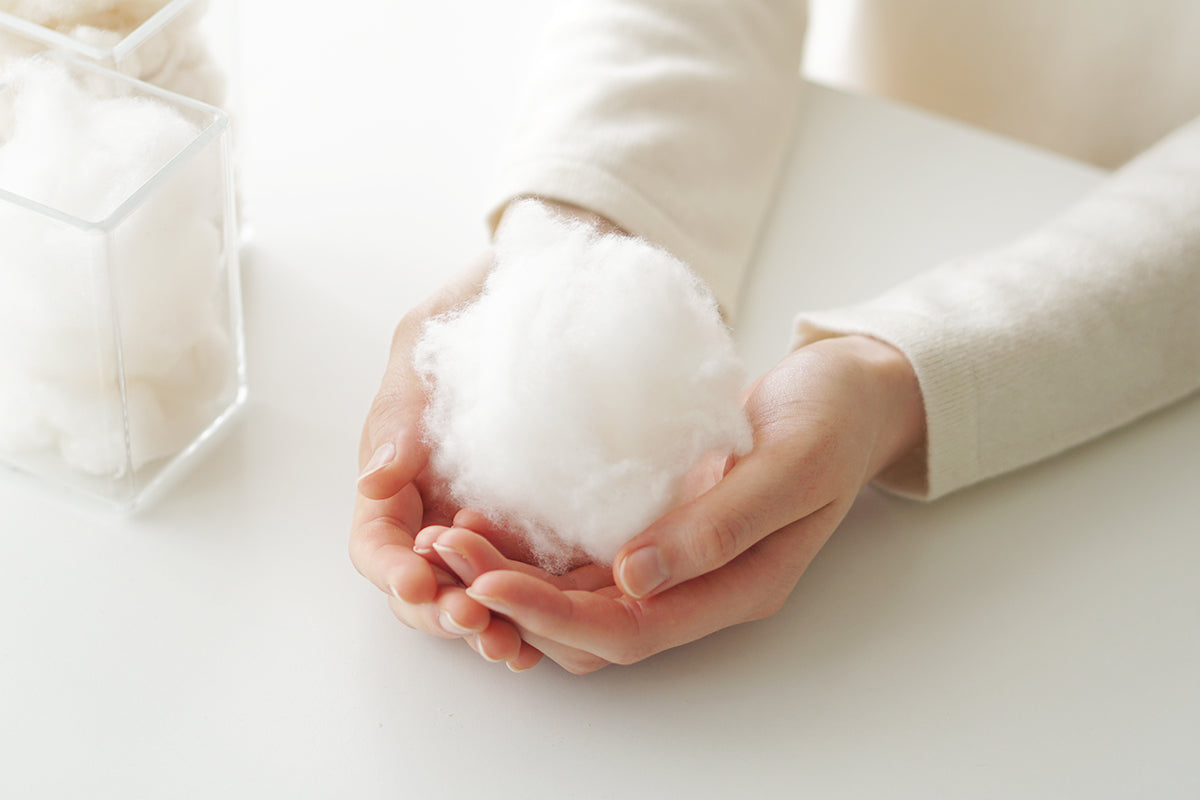 Finest cashmere
Knitwear made exclusively from the world's finestcashmere without compromise
UTO's knitwear is exclusively crafted from the world's top-tier Grade A cashmere from the Alashan region of Inner Mongolia, China,which has earned a reputation internationally for quality management.
Within this grade, we specifically select the Japanese "1st Class" category, signifying a cashmere of especially fine and superior quality.
UTO uses cashmere made from top-grade yarn is spun by the esteemed Japanese cashmere specialty spinning company, "Toyoboshi Kogyo Co., LTD", which has earned global acclaim for its quality and is a distinguished member of the CCMI organization.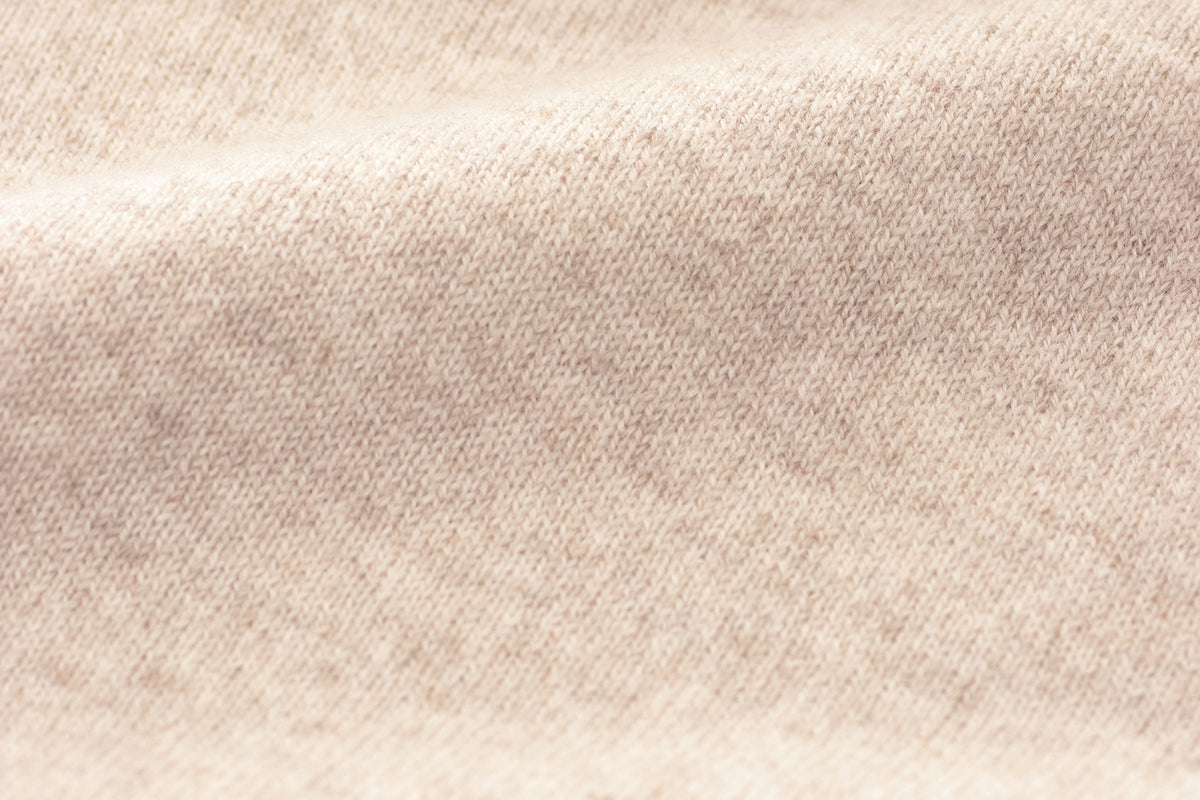 Finely knit cashmere
UTO's cashmere knitwear products are not designed to be soft only when new,
they are carefully and finely knit so that they remain soft for years,
no matter how many times they are worn and cleaned.
We want our customers to treasure our handmade cashmere products with each wearing.
Use this text to share information about your brand with your customers. Describe a product, share announcements, or welcome customers to your store.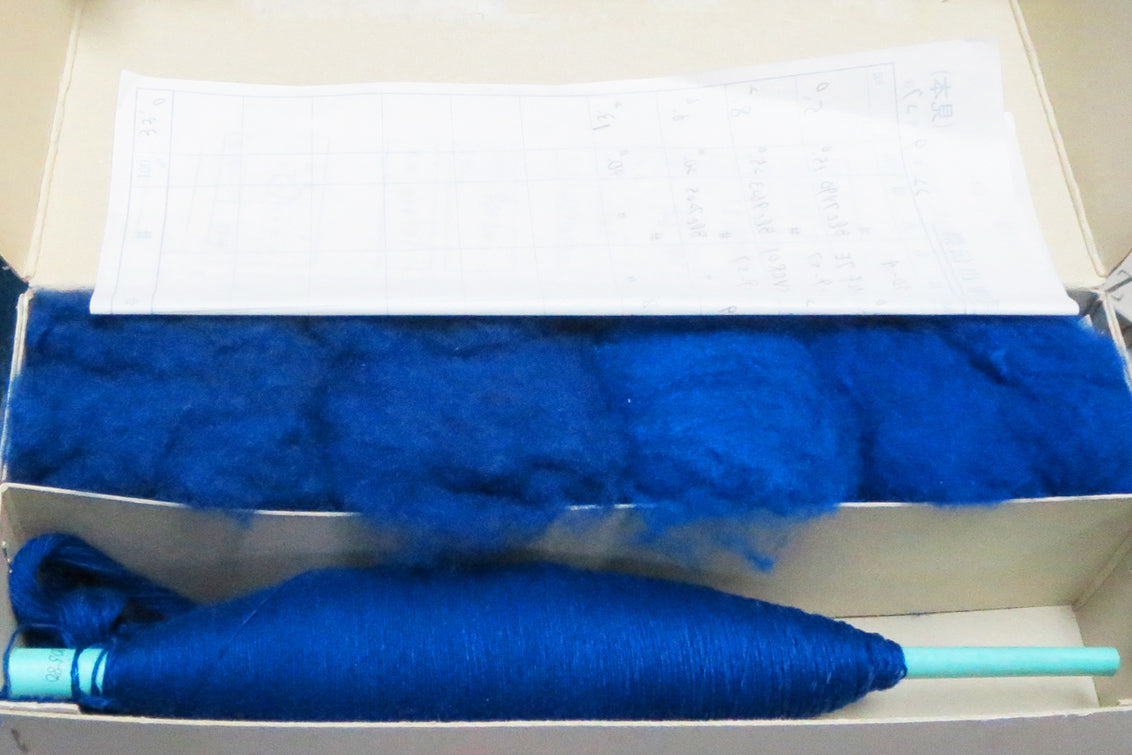 Specially produced colors
Blended hues of wool create deep, captivating colors
UTO creates vivid, beautiful colors by blending between five and ten different hues of cashmere wool,
which gives depth to the final color.
Our Medium-Grey knitwear, for example, is made from a blend of black, white, light beige and light purple.
Royal Blue is also a blend of five hues of wool.
This method of blending hues also ensures color stability,
so customers can rest assured that they receive exactly the color they ordered.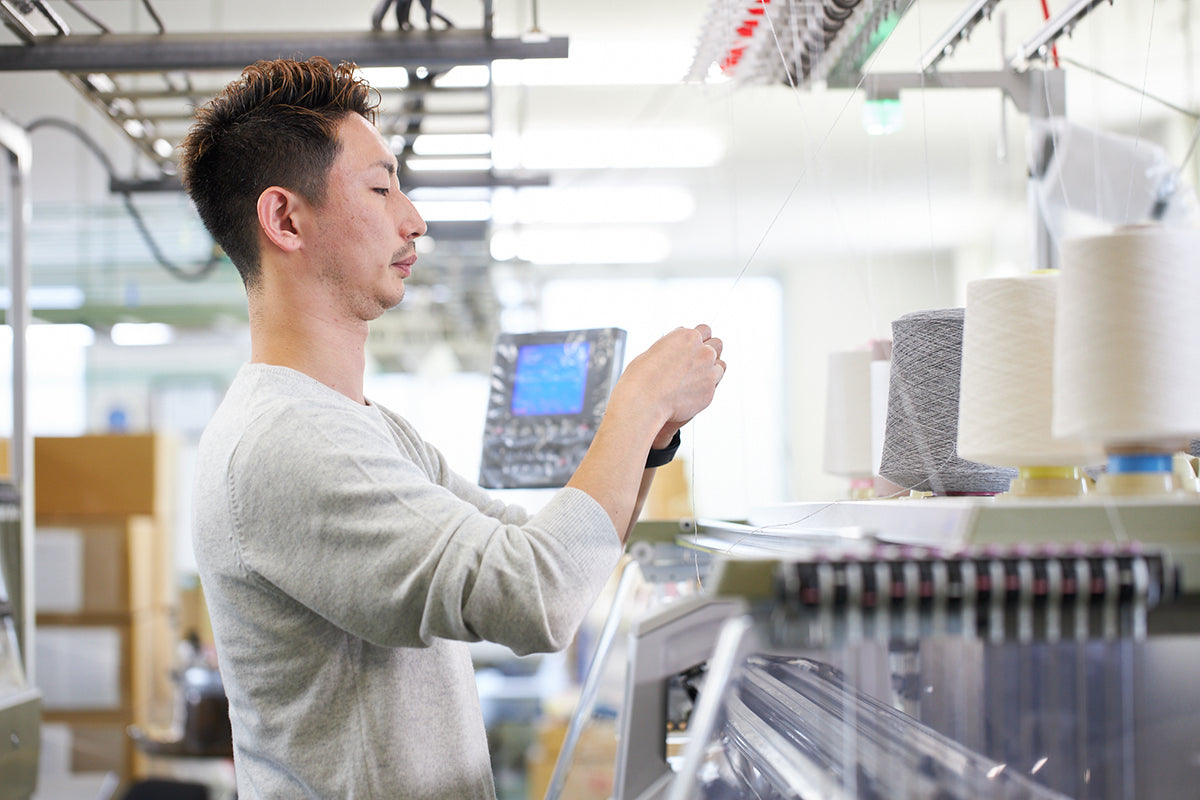 Knitwear that's made-to-order.
Pure comfort from the moment you put it on, for years to come
Experience the ultimate comfort with knitwear that feels like an extension of yourself.
You'll want to wear it for the rest of your life.
Not only is it comfortable, it makes you look your best.
UTO's cashmere knitwear is made to order.
Every sweater is made to measure for our customers
according to their preferred sweater length, sleeve length, and size.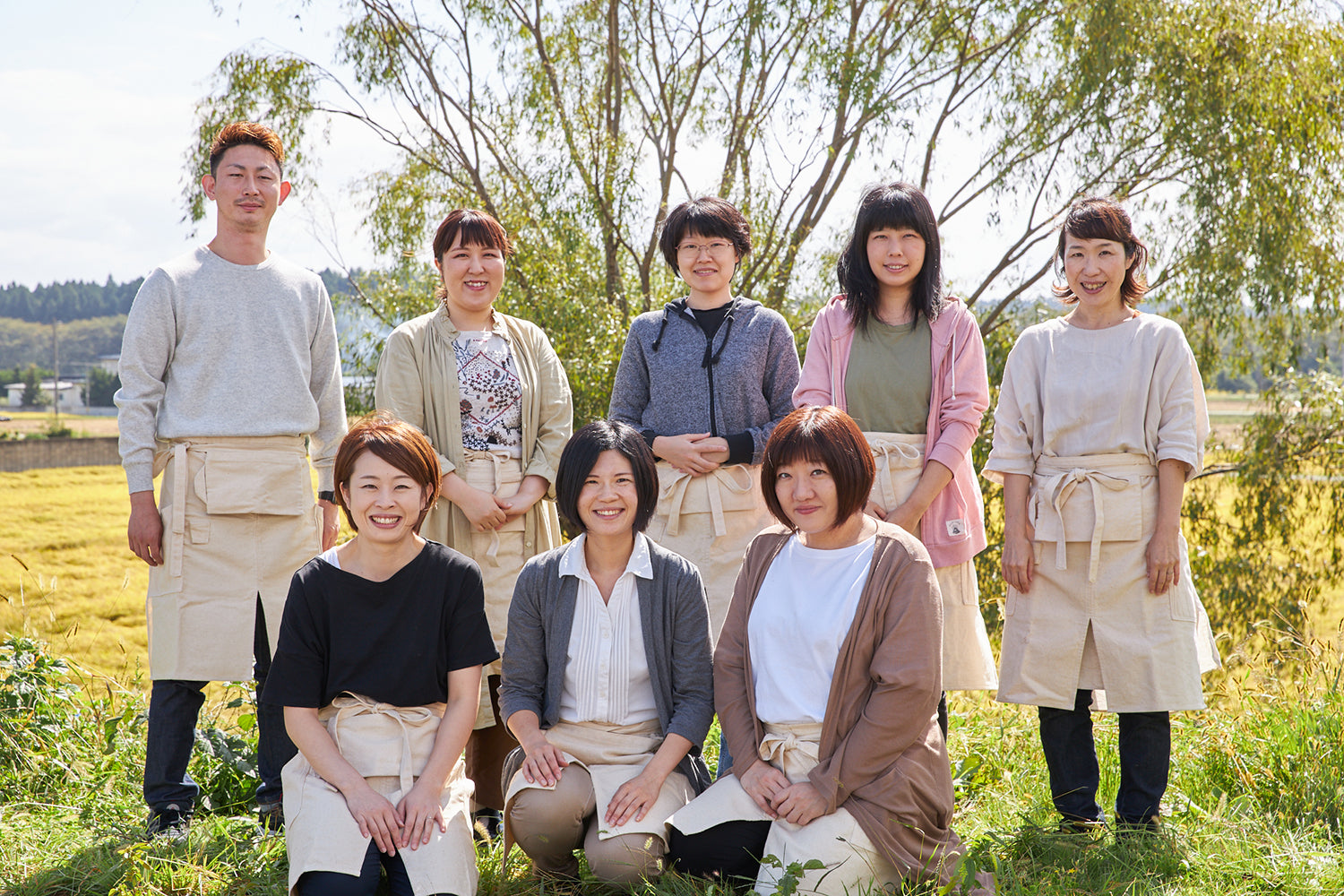 Made in Japan
Cashmere products made by dedicated and passionate artisans fromJapan's snow country
UTO's factory is located in the city of Kitakami in Iwate Prefecture,
an area of Northern Japan blessed with four distinct seasons.
The factory's employees specialize in cashmere and
are dedicated to making fine cashmere knitwear.
Each item is produced with careful craftsmanship,
the artisans paying close attention to detail with the patience and
resolve that people from Japan's north are known for.
Because production is handled entirely in-house,
they take responsibility for every aspect of manufacturing and
are deeply involved in each process.
They are the faces behind every product and a source of great pride for UTO.
I am satisfied with the best cashmere that is very soft, light and warm
I recently sent this as a gift, and I was informed that it had safely arrived at its destination. Thank you for handling everything so smoothly. The recipient is my parent, who is notoriously hard to please, but they seemed genuinely happy with this high-quality cashmere item. Gift selection is usually a challenge for me, but this time it was a success. I'm very grateful, and I'm also considering buying one for myself.
I love multiple different colors and size differences
I adore the angel series. Although the collection offers various colors and sizes, I find the light purple particularly versatile for spring and summer. It serves as a cooling measure, is lightweight, easy to carry, and feels comfortable when worn over sleeveless tops. I plan to continue using it year-round.
Thin and light
I was surprised by how thin and light it was. The color was lighter than expected, but I still gifted it.
It is a perfect place to wear
It is incredibly soft and comfortable.
Fluffy warmth and lightness
Love the fluffy warmth and vibrant colors.
This is a muffler I'll want to keep wearing for a long time. I plan on buying a crew neck knit next. Thank you for such a great product!