【For retailer】Cashmere Angel bookmark
商品貨號 (SKU): shiori
Size (cm): Approximately 12cm x 3.5cm
Material: 100% Cashmere
Composition: 100% Cashmere
Color: A random selection by our team. If you have a preferred color, please specify your choice in the 'Add order note' section in your cart.

UTO knitwear is easy to care for at home.

UTO's cashmere knitwear grows softer through repeated washing, and we recommend that you wash it at home. We hope you'll enjoy this luxurious product by learning the features of the natural material and maintaining it in good condition.
We accept the following payment methods:

Credit Cards: Visa, MasterCard and American Express. You will be redirected to a secure payment page.

Google Pay
Apple Pay
PayPal
Shop Pay
【For retailer】Cashmere Angel bookmark
促銷價

$3 USD
原價
選擇選項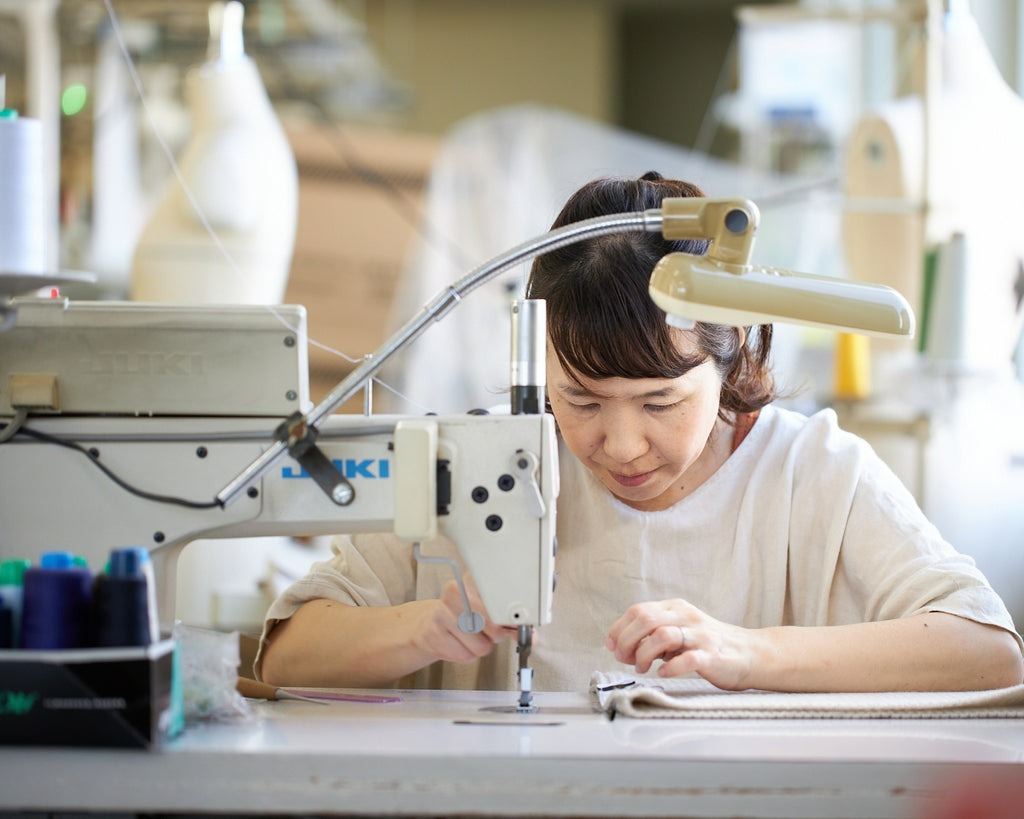 Supporting Recovery from the Great East Japan Earthquake
In October 2011, we relocated our factory from Yamanashi Prefecture to Kitakami City, Iwate Prefecture. At that time, just six months after the Great East Japan Earthquake of March 2011, the Tohoku region was in a state of confusion. Nearly 600 people from coastal areas were evacuated to Kitakami City, which was relatively undamaged, and forced to live under austere conditions.
As newcomers to the area, we wondered how we could help as corporate citizens, and decided to make a donation, even if it was modest.
We also decided to donate a portion of the sales of our main business, cashmere knitwear, so that we could offer long-term, sustainable support.
In addition, since UTO's cashmere was selected as a hometown tax return gift from Kitakami City, Iwate Prefecture, where our factory is located, we decided to donate a portion of our hometown tax donations to Kitakami City (100 yen for each donation) as a joint effort with the city.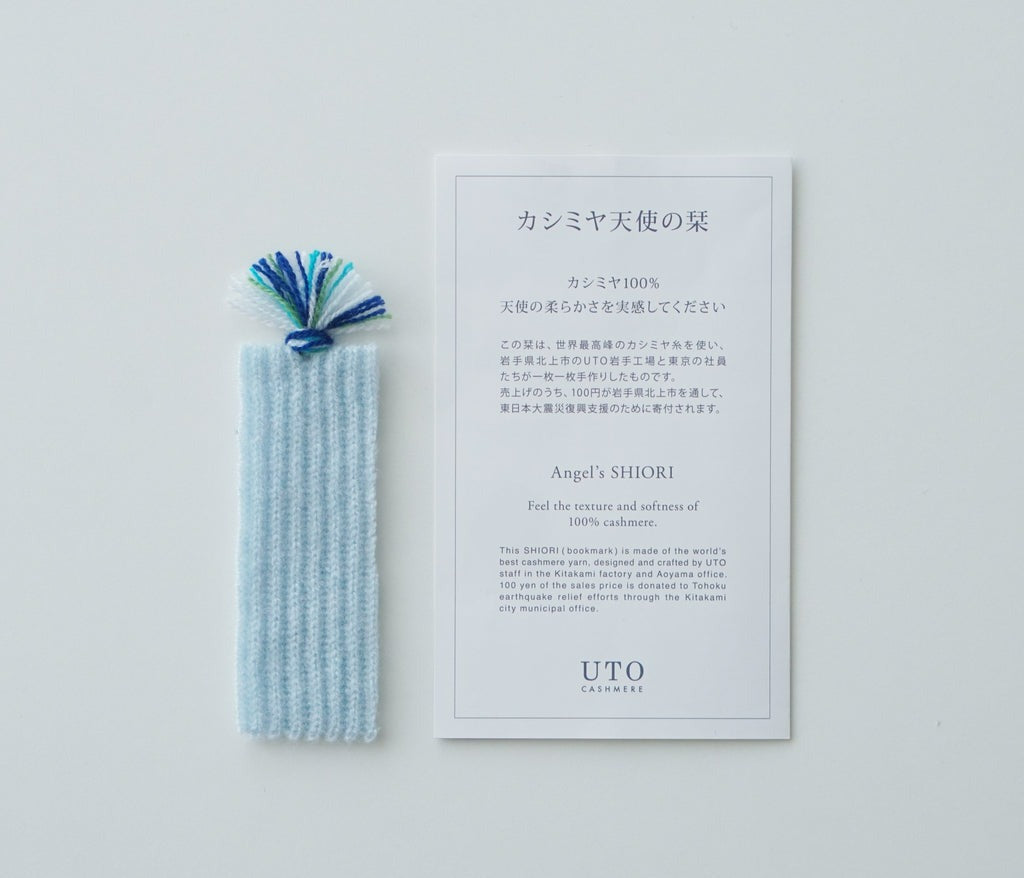 As one of the activities to promote donations, we have developed a unique product called "Tenshi No Shiori" (Cashmere Angel bookmark) using leftover yarn, which we deliver to our customers.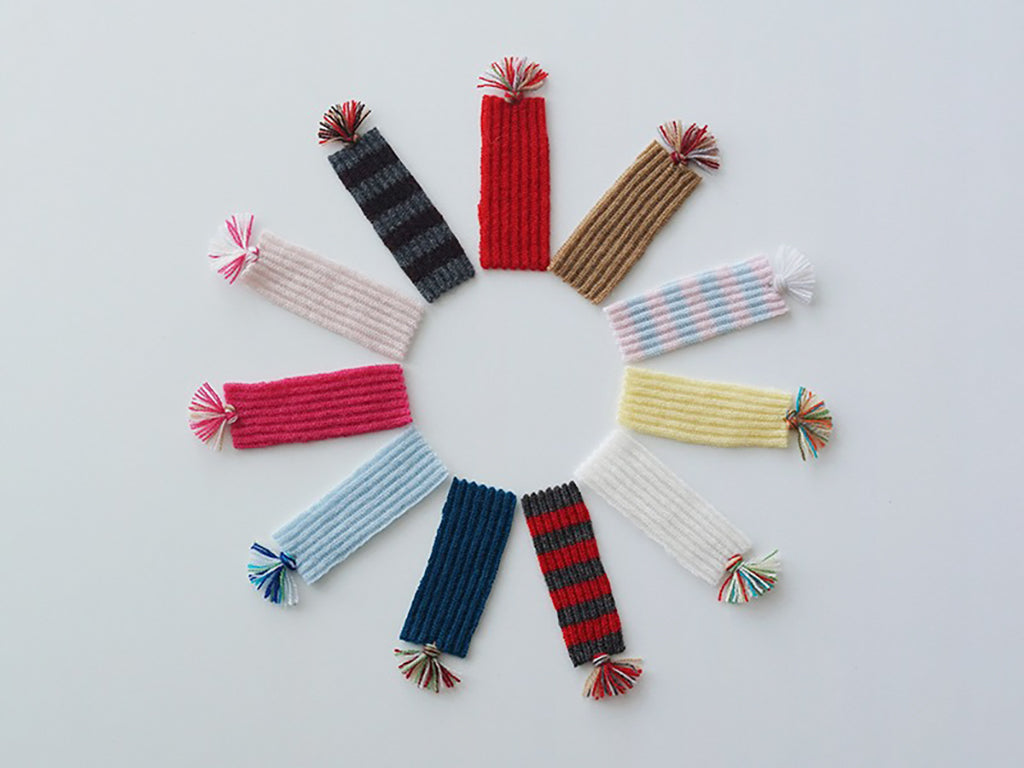 Cashmere Angel Bookmark Contributes to Donations
We have developed a "Cashmere Angel Bookmark" that is unique to our cashmere brand, making use of leftover yarn produced during the knitting process.
These "Cashmere Angel Bookmarks" are handmade one by one by our own craftsmen from the highest grade 100% cashmere yarn used in our products, while considering the color combination of the body and the tassel.
Each piece costs about 500 yen, but we sell them for 300 yen and donate 100 yen as a way to collect more donations and make more people aware of UTO.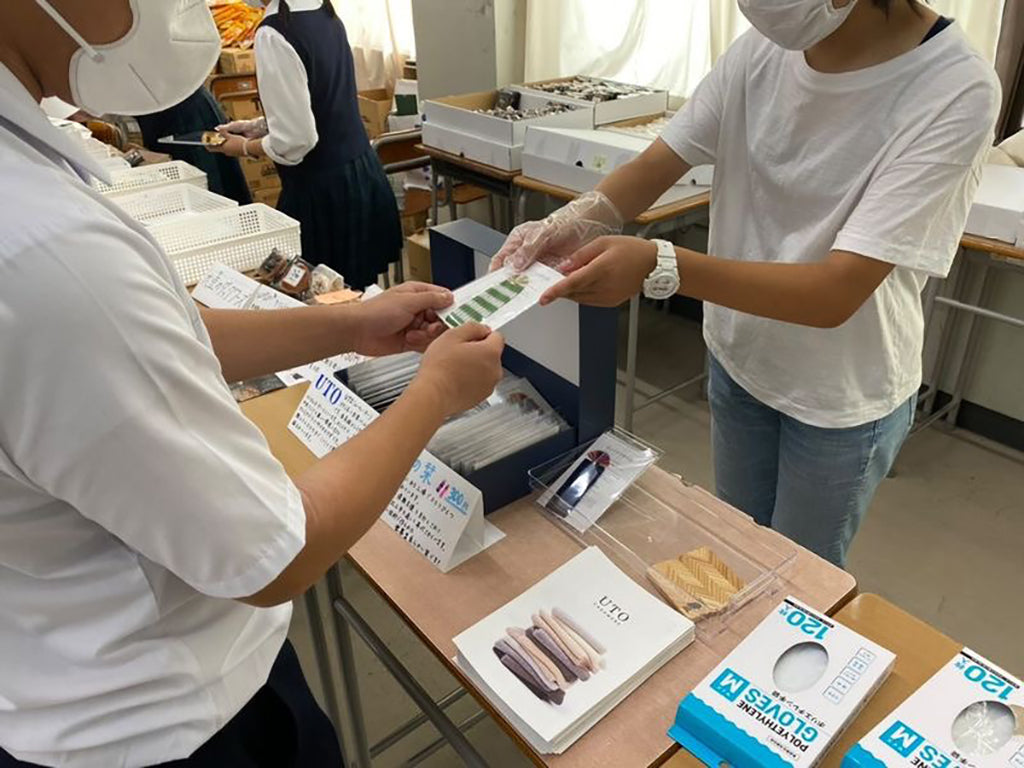 "Cashmere Angel Bookmarks" are sold at museums, bookstores, and ryokans (Japanese-style inns) as well as through our own shops and internet sales.
A junior high school teacher once purchased dozens of bookmarks, saying, "I support this cause, and will give one to each of my students."
In addition, students at Sakaide Elementary School in Kagawa Prefecture and Akatsuki High School in Mie Prefecture sold more than 50 bookmarks as part of a school event and sent us a donation of 5,000 yen.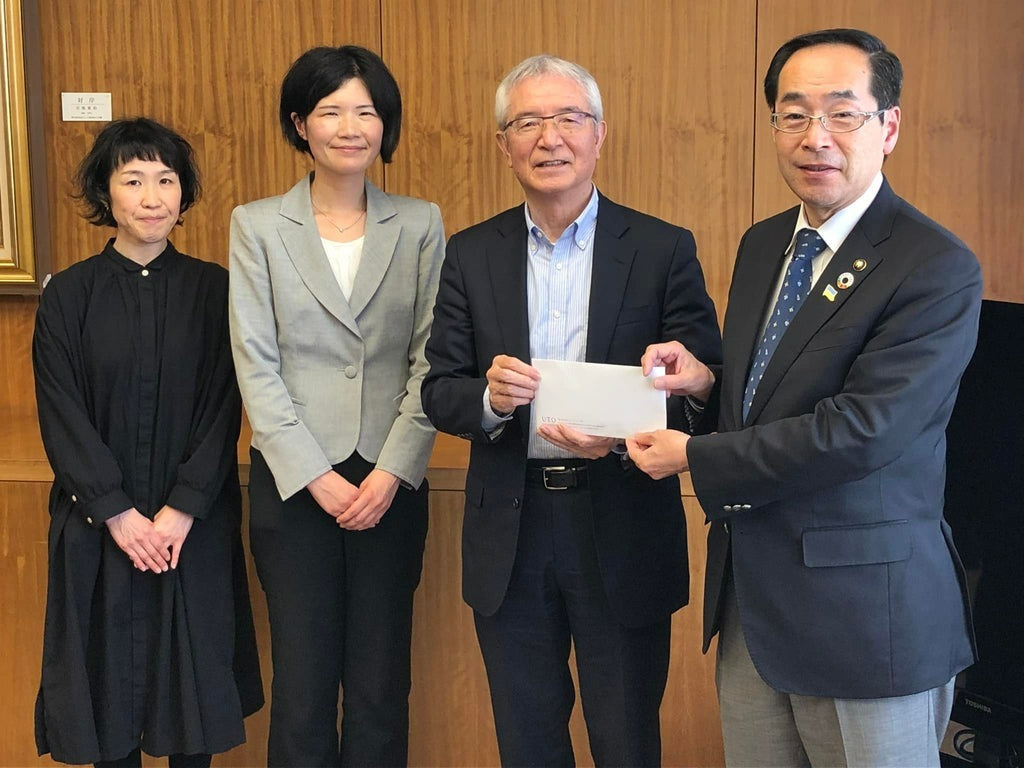 New local support through social manufacturing
We made our eleventh annual donation to Kitakami City in 2023, bringing the total to over 3 million yen!
Using the donation, kerosene purchase coupons and disaster prevention radios were delivered free of charge to evacuees in Kitakami City through the Kitakami City Office.
We have also received a very nice letter of gratitude from a disaster victim, who said, "I am very thankful that I was able to stay warm during the cold winter, and that when I evacuated to an unknown place and felt lonely and anxious, I was able to relax hearing the voices of those around me through the disaster prevention radio." We are honored to be able to provide you with support.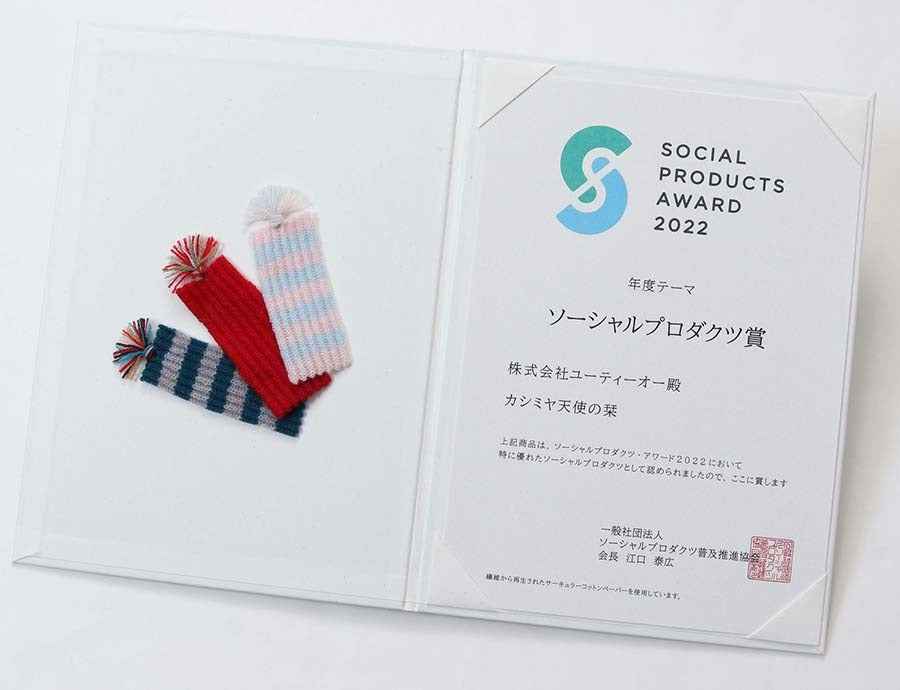 As social products contributing to the recovery from the Great East Japan Earthquake, we have been honored with the "2022 Social Product Award" from the Social Products Promotion Association. 
By conducting "manufacturing with an eye toward society," the project has changed from a single company initiative to one that involves the entire society (community, schools, museums, bookstores), leading to even greater local support.

As a company that manufactures in the Tohoku Iwate region, we would like to continue our manufacturing and local support with a focus on "social manufacturing."