Made-to-order knitwear
A snug fit that's a pleasure to wear.
Custom order knitwear, crafted just for you.


Pure comfort from the moment you put it on, for years to come
Experience the ultimate comfort with knitwear that feels like an extension of yourself.
You'll want to wear it for the rest of your life.
Not only is it comfortable, it makes you look your best.
UTO's cashmere knitwear is made to order.
Every sweater is made to measure for our customers according to their preferred sweater length, sleeve length, and size.
One of the world's few producers of made-to-order cashmere knitwear
We make cashmere knitwear just for you, according to your exact size and specifications.
UTO is one of the world's few clothing manufacturers that offers custom-order cashmere knitwear.
Generally, knitwear factories are designed for mass production, but UTO makes each piece by hand.
For this reason, we operate our own factory.
To maintain our expertise in cashmere, we use the material year-round, regardless of the season.
We dedicate our time and energy because we are passionate about cashmere.
For three decades, UTO has handled product design, production and sales in-house.
Backed by that experience, we can offer made-to-order cashmere knitwear – a service offered by very few manufacturers worldwide.
UTO makes fully fashioned knitwear, meaning each part of the garment is knitted separately.
To ensure that the size matches the desired specifications, advanced techniques are needed at every step of the production process, including the use of data on shrinkage expected from the wet-finishing and fulling process – the process that gives the cashmere its unique softness.
Because of this high level of craftsmanship and increased labor time and costs, made-to-order cashmere knitwear is rarely offered anywhere in the world.
Our molded knitting method means that each section is knitted individually.
We take into account shrinkage caused by washing and use our expertise to create cashmere that is not only fluffy but also the perfect size for you.
This level of craftsmanship requires specialized techniques and a lot of time, effort and cost, which is why custom orders of cashmere knitwear are not so common.
But at UTO, we believe that the perfect fit is worth it.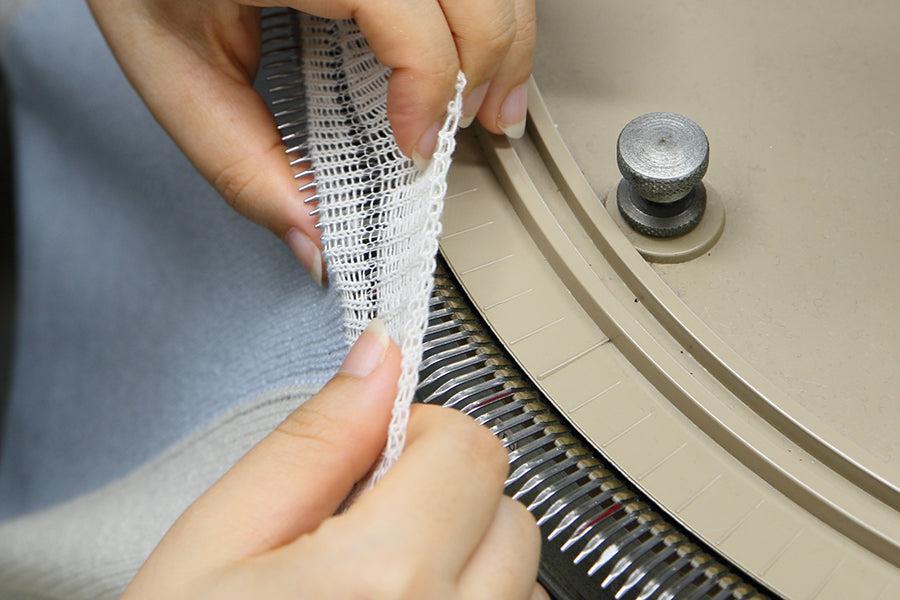 Cashmere products made by dedicated and passionate artisans from Japan's snow country   Experts working with cashmere year-round   UTO's factory is located in the city of Kitakami in Iwate Prefect...
もっと見る
25 vivid colors created by blending hues of carefully and patiently dyed wool   Beautifully dyed colors of cashmere for your every mood  The colors you wear are not only a matter of fashion – they...
もっと見る